At Heart of Iowa Community Services, we take pride in the fact that we help all members of our communities improve their quality of life.
During Pride Month, we want to turn a spotlight on the issues that LGBTQIA+ community members face and how we can offer a support network.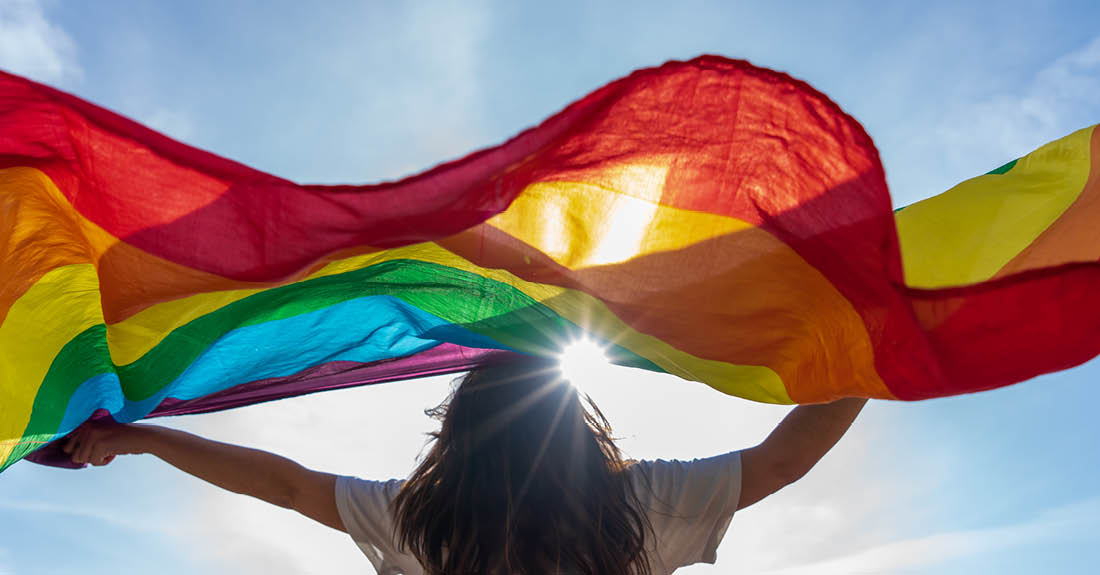 A whopping 39% — or 5.8 million — of those in America's LGBTQIA+ communities reported having a brain health (mental health) issue in the past year, according to Mental Health America. That's more than the entire population of Kentucky. Those who identify in this community face heightened risks of fear, shame, discrimination and other traumatic events that can negatively affect their brain health. Because of this, those in the community experience high rates of psychiatric disorders, substance use disorders and suicide.
What's more: LGBTQIA+ individuals who develop brain health issues because of discrimination and trauma may have negative brain health symptoms exacerbated by that same discrimination and denial of civil or human rights. About 8% of LGBTQIA+ individuals and nearly 27% of transgender individuals report being denied necessary health care outright. Additionally, stigma and a lack of cultural sensitivity and understanding can hamper the effectiveness of care.
We can help LGBTQIA+ individuals, family and friends navigate challenges unique to their experiences.
"I'm suffering. What can I do?"
As a helping heart for our communities, Heart of Iowa wants each person to thrive. We recognize that each person's story is unique and all their own. We have assisted in putting LGBTQIA+ individuals in touch with peers who could help them understand where they are in their process or help family members know how to better communicate with their loved one. 
Additionally, we can put you in touch with support groups like Parents, Families and Friends of Lesbians and Gays (PFLAG) and brain health providers through our partnership with Mindspring Mental Health Alliance.
"What can I do to support the LGBTQIA+ community?"
We know that family and social acceptance of a person's sexual orientation and gender identity affects their brain health. When someone in the LGBTQIA+ community feels valued and accepted by family and friends, they're happier and healthier.
Here are some simple ways you can better support the LGBTQIA+ community.
Respectfully correct people if they misgender someone, even if that person isn't in the room.
Speak up when a person uses slurs or insensitive language.
Promote diversity in the workplace by updating your email signature to include pronouns, for instance.
Show your support by wearing a Pride pin or posting a flag.
During Pride Month and beyond, remember that Heart of Iowa Community Services is an LGBTQIA+ ally. We understand that people don't fit into just one box. We want to hear your story and meet you where you are in your journey to help you get where you need to go. Reach out at HICSIowa.org.