Recognized every November, National Family Caregivers Month honors the approximately 53 million Americans who provide physical, emotional, mental and/or financial care and support for family members, such as older adults and people with disabilities.
Heart of Iowa Community Services (HICS) understands the responsibilities family caregivers face on a daily, ongoing basis and asks, Who is taking care of the caregiver? Research from the Administration for Community Living has indicated caregiving can take a toll on a person's emotional, physical and financial health, especially for those ages 50 and older who are providing aid.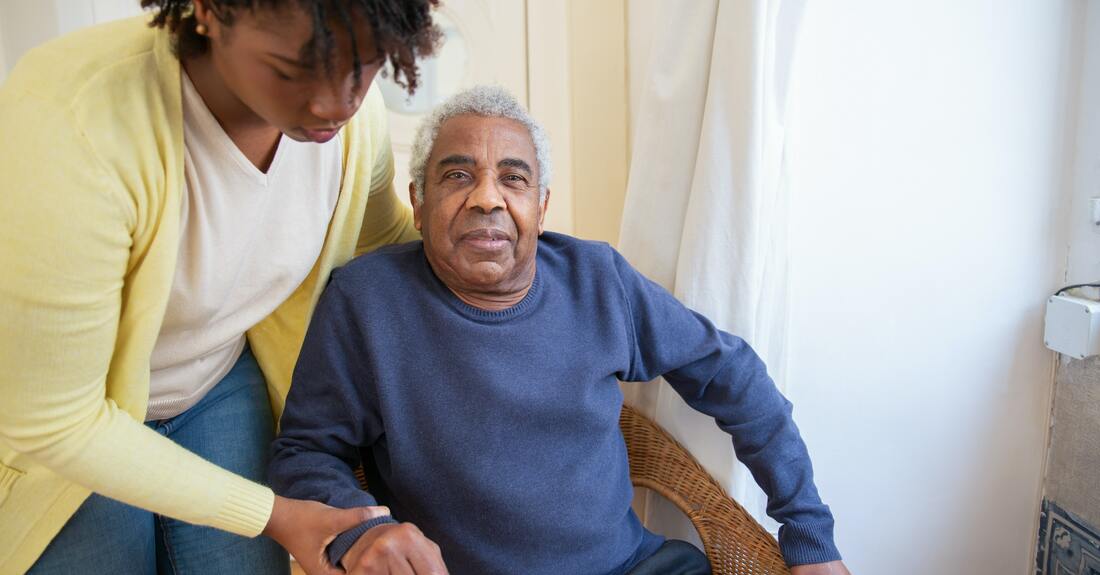 When caregivers have outlets and resources to support the help they provide to loved ones, it can result in improved brain health (mental health) and better outcomes for all, such as lowering the chance for caregiver depression, anxiety and stress. HICS provides a variety of services that assist in the efforts of family caregivers in our region.
For individuals and families in Audubon, Dallas and Guthrie counties, our Disability Support programs are designed to help everyone, regardless of age or disability, live and participate fully in their communities. Family caregivers can find much-needed support within our day services, supported living or service coordination programs.
Day services.
Those who participate in the day services acquire, retain or improve leisure skills. They also learn self-advocacy, obtain wellness and safety skills, improve mobility and communication and learn how to integrate within the community. This program also offers socialization in a small group setting away from the individual's home. 
Supported living.
With the supported community living services, individuals learn day-to-day living skills one-on-one in their homes or in a community setting. HICS also helps individuals and families connect with a home health aide so loved ones can maintain their independence in their own home.
Service coordination.
HICS can help whether individuals live with a brain injury, have an intellectual or developmental disability or simply need assistance learning life and career skills. HICS fills the gap between funding and services to ensure a person's needs are met and they are connected with service providers who improve their quality of life.
Additionally, Your Life Iowa is a free, 24/7 resource for Iowans who are seeking support for alcohol, drugs, gambling, suicidal thoughts or brain health. Your Life Iowa offers phone, text and chat options so you or a loved one can get help for the difficult challenges life can present.
During the month of November and year-round, we offer our appreciation and support to those who are taking on the role of family caregiver, in addition to their other obligations in life. HICS is here to help Iowans find the resources they need to ease the daily stresses associated with caregiving. Placing brain health as a priority for caregivers ensures better health outcomes for all.
If you're interested in disability support services or other brain health resources, reach out at HICSIowa.org.