Navigating a child's mental health journey can feel like uncharted territory at times. For anyone who plays a role in a child's life, be it as a parent, family member, teacher, counselor or community member, knowing where and how to get started on a pathway to better mental health can be loaded with questions and unknowns.
Enter Krista Fisher and Neal Koob, two Child and Adolescent Program Navigator (CAPN) staff with Heart of Iowa Community Services. In their CAPN roles, they work between parents, schools, law enforcement agencies and other community partners to shore up mental health options for youth up to 18 years of age and, in some cases of disability, older than age 18.
"Day to day, a parent, school counselor or law enforcement officer will reach out to me with the information on the family and child who is in need of our assistance," said Koob. "I get in touch with them, set up a time to meet, then explain what Heart of Iowa does and what we could do to help them with what they're facing. It's my job to let them know of available services and how Heart of Iowa can help."
The CAPN service has been available for a little over a year, said Fisher. As they work to involve more schools and expand awareness of the program, she said they know there is a need for more assistance by the increase in cases they receive.
"While we really focus on the mental health aspect, we also help with intellectual or developmental disabilities," said Fisher. "We've been getting out to spread the word among the school districts in Audubon, Dallas and Guthrie counties, as well as working with Heartland AEA."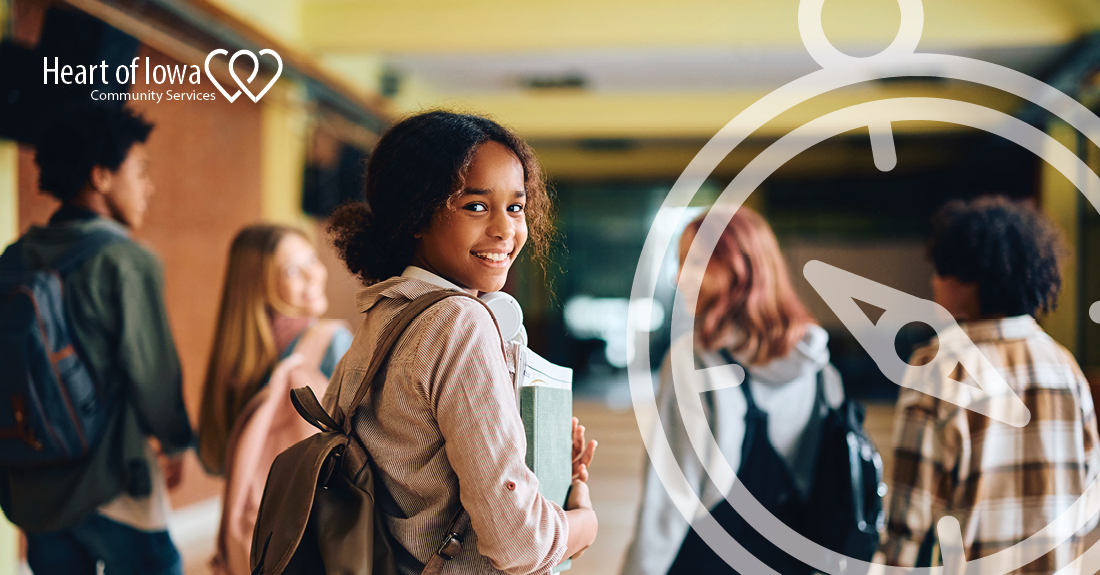 As school gets underway, Koob and Fisher agreed that the problems youth face on a daily basis will only continue, emphasizing the need for parents and those who interact with youth to pay attention to behavior patterns, changes in mood and other signs that something isn't right.
"There is a kind of a flow to all of this," Fisher said. "It can start with bullying or getting picked on, so that makes a child anxious or sad about going to school. As those levels of anxiety and depression increase (because the bullying doesn't stop), suicidal ideation or self-harming behavior becomes a more prevalent concern. We're finally at a point where we are talking about this reality, and we are here to do something about it, too."
CAPN staff can provide resources for individual or family therapy, substance abuse treatment, crisis stabilization, medication management and other community supports. In cases where the youth doesn't have state or private health insurance, HICS can help provide funding if the family meets certain guidelines.
To be eligible for support from HICS, the child must live in Audubon, Dallas or Guthrie counties and present signs of a diagnosable mental health disorder. Families must have an income below 500% of the federal poverty level if HICS funding is needed.
"We know this program is making a difference," Koob said. "The schools and school counselors that have utilized the CAPN services know there are so many kids who have benefitted already, and they are witness to the good outcomes — and that's only going to continue. There's going to be a lot more students and families who become familiar with our programs and experience that for themselves."
Koob and Fisher also provide training to school staff members to help them better understand CAPN services and the resources available for kids, families and the school.
"Knowing where to start, from a parental perspective, can be difficult," Koob said. "A lot of times, parents start with the school. When we're able to partner with schools and other community agencies, we can work directly with parents and get them to the services they or their child need. That's what we're here for."
If you or someone you know is interested in learning more about the CAPN program, give HICS a call at 515-993-5869. To learn about all the children's services they provide, visit HICSIowa.org.