We care for all members of our communities.
All people, regardless of age or disability, should be able to live independently and participate fully in their communities. Every person should have the right to make choices and to control the decisions in and about their lives.
Heart of Iowa ensures that those with intellectual and other developmental disabilities thrive.
Service coordination
We can help whether individuals live with a mental injury, have an intellectual or developmental disability or simply need assistance learning life and career skills. Our organization fills the gap between funding and services to ensure your needs are met and you're connected with service providers who improve your quality of life.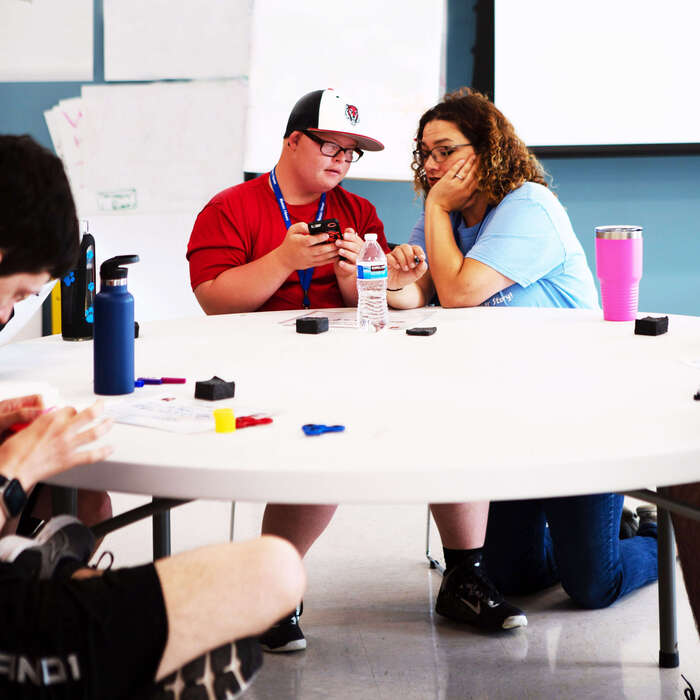 Employment education
Our employment services allow people to learn more about jobs in their area. Customized programs help educate individuals on job tasks, requirements, hours, pay, working conditions and more.
Day services
Those who participate in our day services acquire, retain or improve leisure skills. They also learn self-advocacy, obtain wellness and safety skills, improve mobility and communication and learn how to integrate within the community. Our program also offers socialization in a small group setting away from the individual's home.
Supported living
With our supported community living services, individuals learn day-to-day living skills one-on-one in their homes or in a community setting. We also help individuals and families connect with a home health aide so loved ones can maintain their independence in their own home.
Career readiness camp
This summer camp teaches college and career-readiness skills to those with intellectual or developmental disabilities. Teens and adults benefit from a supportive and fun learning environment while working to develop career skills that could help them reach independence. 
It's important that people with intellectual or developmental disabilities feel welcome in their own community. Heart of Iowa can help make that happen. Contact us to ask about our disability support services.