Over the course of a year, more than 31,000 Iowans utilized the new 988 Suicide and Crisis Lifeline, according to Foundation 2 Crisis Services and CommUnity Crisis Services, two Iowa agencies contracted with the state Department of Health and Human Services to field calls from across the state. That's more than double the 12,000 calls a year the agencies have received, on average, in past years.
"A quick look at these numbers indicates the need for on-demand mental health support is higher than ever before," said Darci Alt, Heart of Iowa CEO. "The 988 number is easy to remember, share and access, whether a person wants to talk or text. In that sense, they've found a tool and service that's readily accessible by populations from all backgrounds and means of life. That's a critical barrier to overcome."
In July 2022, the 988 number was launched and promoted as a quick, easy-to-remember number for people to call, text or chat when they or a loved one are experiencing a mental health crisis. 988 also offers specialized services for:
Spanish-speaking persons (call, text, chat)
Hearing impaired individuals
LGBTQ+ youth
Veterans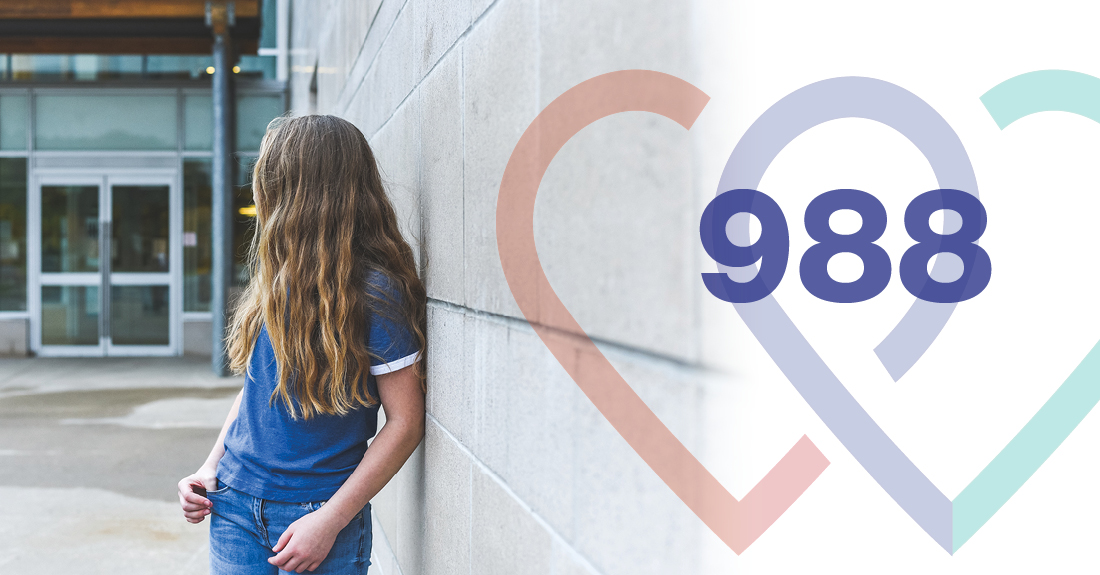 Each call center — and there are more than 200 across the nation — utilizes the expertise of mental health professionals and trained volunteers to answer calls, texts and chats. In Iowa, call center leaders say they are always in need of more employees. The very nature of the work is rewarding but also carries a mental toll for those listening and responding to the variety of mental health crisis calls they answer. The state currently does not receive additional or designated funding for their 988 services.
With a number of life-changing events, such as the derecho, COVID-19 pandemic, January 6 insurrection and turbulent political activity affecting Iowans in the past few years, community-based service providers like HICS have had to bolster their response and resources to ensure Iowans are receiving the care and support they need to lead a fulfilling life.
"The past few years have tested the resiliency of nearly everyone. As we've seen an increase in the types of services we can offer through HICS — and the number of Iowans who need them — one of the positives is that we are now able to talk about mental health and getting the kinds of support a person needs in an easier, less stigmatic way. The more we can encourage open conversations around mental health, the better."

Darci Alt, Heart of Iowa CEO
HICS connects Iowans to a spectrum of services to help, whether that's in a crisis situation, disability support for individuals and their caretakers, or simply as part of someone's self-care routine. The addition of 988 has furthered the ability of a loved one or individual to reach out for help when they need it most. HICS also supports and funds other crisis-related offerings to residents in Audubon, Dallas and Guthrie counties: 
Mobile Crisis Services: A team of trained mental health experts is sent to your home, office or school in an unmarked car to provide whatever services are needed in a familiar environment. To receive mobile crisis services, call 844-428-3878. 
Crisis Stabilization: Crisis stabilization prevents those with complex mental health issues from being involuntarily or inappropriately incarcerated. HICS connects people in crisis to a provider who allows them to stay in a safe space for three to five days, during which time, community resources are secured to assist in recovery.
Learn more at HICSIowa.org or call 515-993-5896 to speak with a friendly staff member who can connect you or a loved one to mental health-related resources.