In The Trevor Project's 2022 National Survey on LGBTQ Youth Mental Health, nearly 34,000 youth identifying as LGBTQ+, ages 13 to 24 in the U.S. were surveyed for insight to their mental health. The survey reports that now, in its fourth year, it is the most diverse population surveyed with 45 respondents being LGBTQ+ youth of color and 48% being transgender or nonbinary.
The survey provided a startling look at the mental health of these individuals, to a degree that should have all lawmakers, parents, teachers and citizens ask how they can support this population at a critical time in their lives.
Key takeaways of the survey include:
45% of LGBTQ+ youth seriously considered attempting suicide in the past year.
14% of LGBTQ+ youth attempted suicide in the past year.

Nearly one in five transgender and nonbinary youth attempted suicide.

73% of LGBTQ+ youth reported experiencing symptoms of anxiety.
58% of LGBTQ+ youth reported experiencing symptoms of depression.
Among all LGBTQ+ youth, 82% wanted mental health care; 18% did not.

60% of LGBTQ+ youth who wanted mental health care in the past year were not able to get it and cited the following reasons:

Fear of discussing mental health concerns (48%)
Concerns with obtaining parent/caregiver permission (45%)
Fear of not being taking seriously (43%)
Lack of affordability (41%)
Fear of care not working (34%)
Fear of being outed (29%)
Fear of their identity being misunderstood (26%)
Concerns with receiving virtual care at home (23%)
Lack of transportation options (21%)
Lack of parent/caregiver permission (20%)
When it comes to providing mental health support, Heart of Iowa Community Services (HICS) is here with a helping heart for residents — including youth — living in Audubon, Dallas and Guthrie counties. Just like adults, children, including adolescents and young adults, can face complex mental health issues. When their identity is challenged, it is critical for parents, caregivers and friends know how to provide support.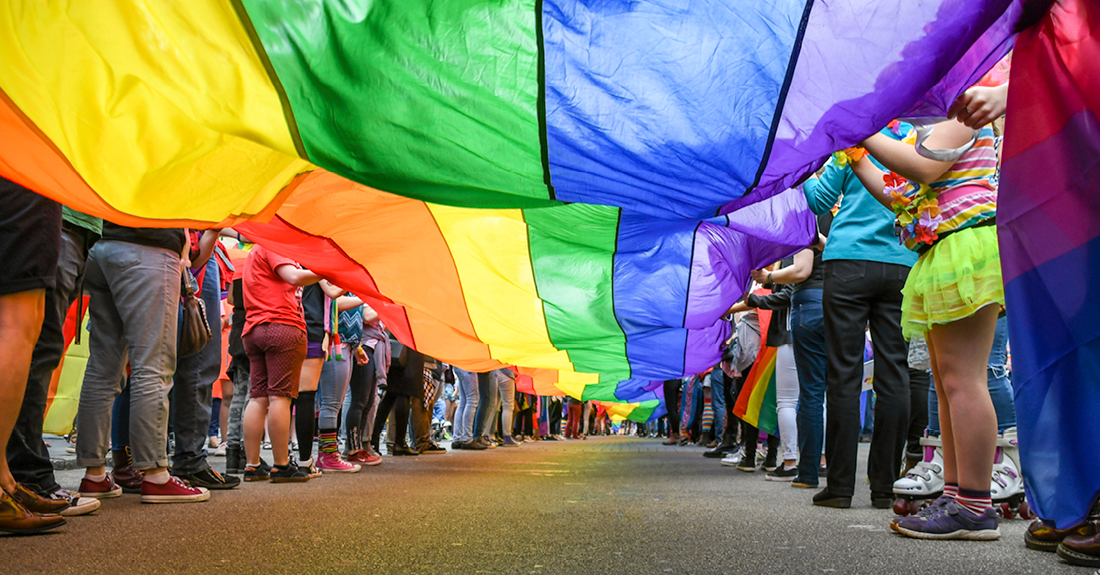 The HICS Child and Adolescent Program Navigator (CAPN) works with parents, schools, law enforcement organizations and other community groups to provide resources for individual or family therapy, substance abuse treatment, crisis stabilization, medication management and other community supports. In cases where the youth doesn't have state or private health insurance, HICS can help provide funding if the family meets certain guidelines.
The Trevor Project survey goes on to say that when a youth feels the support around them, their outlook on life greatly improves.
LGBTQ+ youth who felt high social support from their family reported attempting suicide at less than half the rate of those who felt low or moderate social support.
LGBTQ+ youth who found their school to be LGBTQ+-affirming reported lower rates of attempting suicide.
LGBTQ+ youth who live in a community that is accepting of LGBTQ+ people reported significantly lower rates of attempting suicide than those who do not.
Connecting with a CAPN is easy. Many times, this can be done through the counselor at a child's school. With parental permission, the school counselor will pass on the child's name, parent/guardian name and contact information to the CAPN. In some schools, there are on-site and telehealth therapy services available that HICS can help facilitate.
CAPN staff are continually reaching out to build and maintain relationships with local providers in order to help families find the right kind of support when they need it.
In the event of a crisis, HICS recommends friends and family utilize the 988 National Suicide & Crisis Lifeline if you or a loved one need mental health help urgently, but you're not sure where to turn. Trained crisis counselors can help any time of the day or night.
HICS also offers a mobile crisis unit, which can be reached at 844.428.3878. Through the mobile crisis unit, a trained mobile crisis provider will respond to a crisis call to a home, office or school in an unmarked car to provide de-escalation and mental health services in a safe, non-threatening manner.
Protecting some of our most vulnerable youth could not come at a more critical time in our communities and state. HICS is here to help. To learn more, visit HICSIowa.org or call 515.993.5869.