In the current session of the Iowa Legislature, House File 273 is making the rounds, ensuring everyone knows it by name, or in this case, names.
The bill aims to expand the acceptable and approved naming conventions for mental health to include brain health or brain illness, which "may be used synonymous with the terms 'mental health' and 'mental illness' to allow for more preventative and earlier treatments of those Iowans with brain health issues." (H.F. 273).
For the past couple of years, Heart of Iowa Community Services (HICS), along with the rest of Iowa's 14 Mental Health and Disability Services (MHDS) Regions, have adopted the term brain health in efforts to reduce the stigmas associated with mental illness, brain health disease and brain illness. Now, the language suggestion has made its way to the Capital, where supporters say opening up the language and terminology allows for more preventative and earlier treatments of those Iowans with brain health issues.
"Brain health and mental health go hand-in-hand," said Darci Alt, CEO of Heart of Iowa Community Services. "When we think about our bodies, how they operate and the importance of having a healthy brain, expanding the terminology to include brain health makes sense. It's one more way we can open up conversations and end stigmas surrounding our mind's well-being."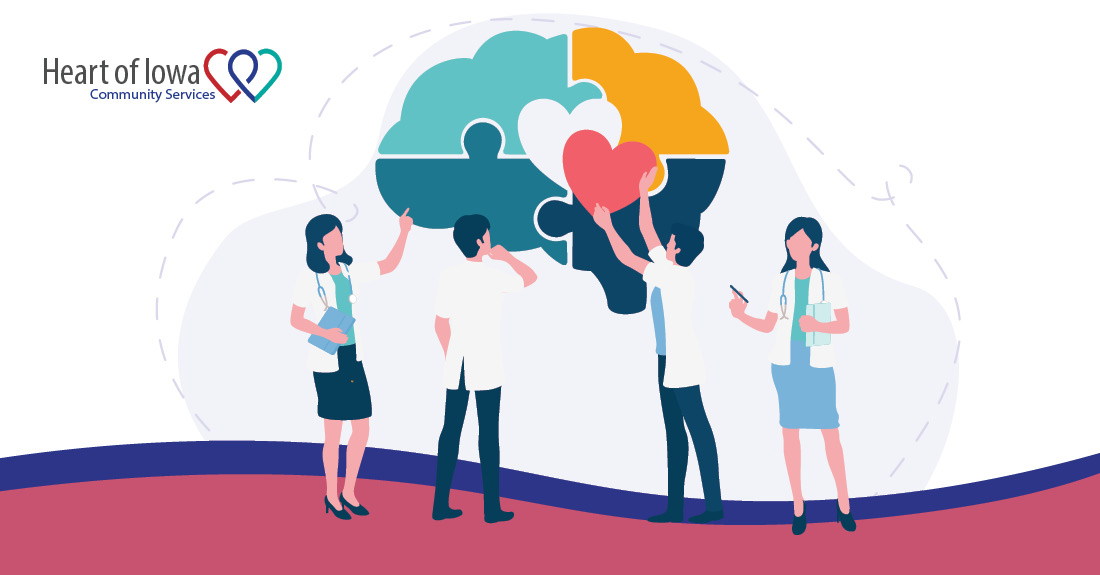 H.F. 273 also draws attention to the terms "behavioral health," "mental health," and "mental illness" as those that will continue being used because of their relation to medical billing, insurance regulation or state professional licensure.
HICS uses the terms brain health and mental health interchangeably to describe some of the services they offer to residents of Audubon, Dallas and Guthrie counties.
Support and therapy: Brain health struggles happen to the best of us. Whether you're facing burnout, stress, anxiety or something else, HICS can connect you with providers in your area who offer individual or group therapy, peer support groups, psychiatric services and more.
Substance use: If you or someone you know grapples with drug or alcohol dependence, you may not know how to get help. HICS has a trusted network of substance use program providers you can check out.
Hospitalization: When an individual whose struggles have become so great that their own or someone else's safety is threatened, hospitalization may be the best option. HICS can help guide a family through the commitment process.
Crisis services: If you or someone you know is in crisis or simply doesn't know how to move forward, call or text 988, where you'll be connected with a crisis counselor who can assist you, whether you're experiencing emotional distress or suicidal crisis, or you need guidance in helping a loved one through a crisis.